AggieBudget is a budget, financial forecasting and reporting solution designed to improve efficiency and transparency in resource planning and management at UC Davis. 
AggieBudget allows you to view complete budget and forecasting information both at the campus and the unit level. This creates opportunities for:
Strategic analysis and benchmarking
Transparency in the decision-making process
Multi-year planning to support the financial health of the university
---
System Overview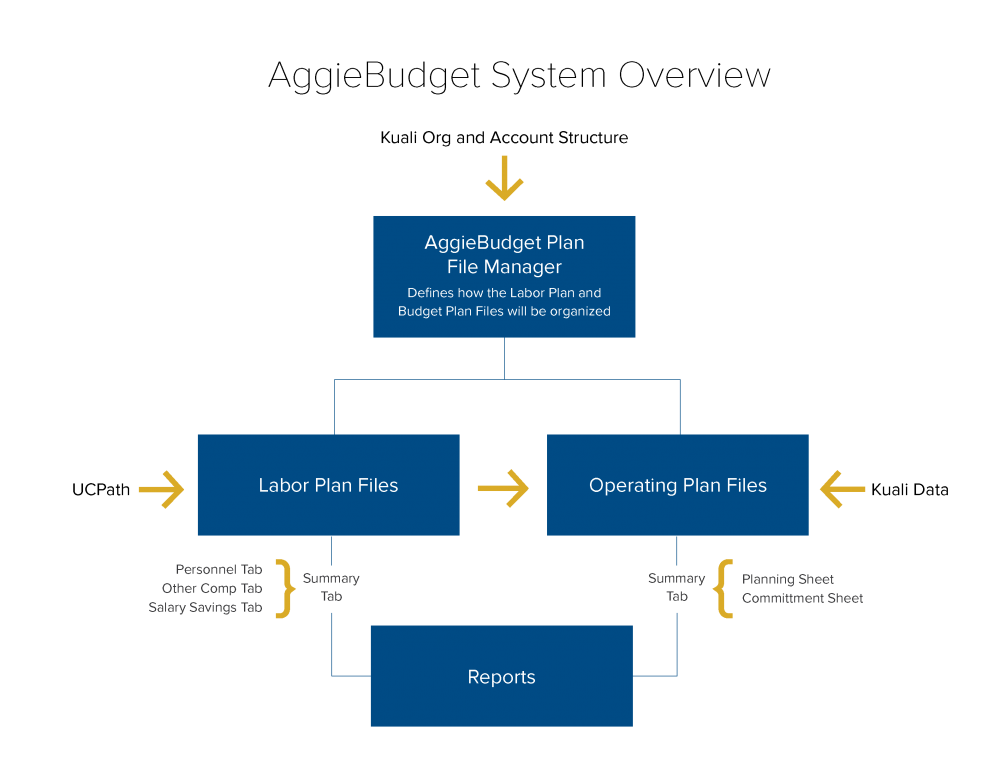 System Overview (PDF) | Text Alternative
AggieBudget is integrated with Kuali and UCPath data to generate comprehensive labor and operating plan files.
---
System Timeline

System Timeline (PDF) | Text Alternative