Partner with BI to develop unique dashboards and solutions that fit your needs.
The Partner Program utilizes the talents and subject matter expertise from divisions across campus to develop customized dashboards. With the use of Tableau, the BI team will work together with partners to deliver fast results in a secure manner. These dashboards are available only to the partner's audience via AggieDash.
The program helps minimize the impact of long development lead times for core data modeling and development. We will often take siloed data, extract it, and present it only to the partner's audience through visualizations.
Many of our partners require analysis and visualization of data from self-serve databases hosted locally (Excel, Access, etc.). When onboarding data in these cases, complicated interdepartmental collaboration to create unique pathways between servers is slow and unnecessary. As a solution, the Business Intelligence team developed the Rapid Data Onboarding Hub (RDOH). RDOH uses a single secure process that lets us quickly and securely upload Partner data into our Tableau environment, allowing us to produce faster results.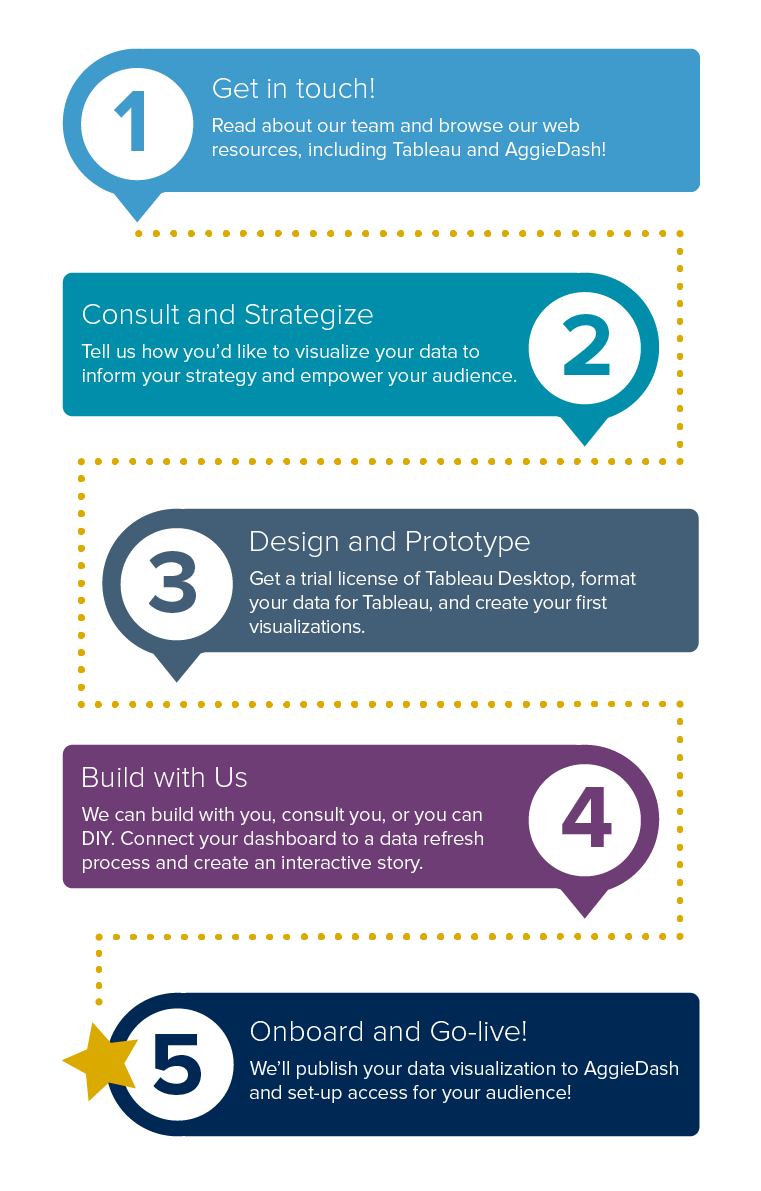 Interested in partnering with us?
Contact us at businessintelligence@ucdavis.edu to get started.