Aggie Enterprise is designed to support our financial, planning and business operations.
Our portfolio of mostly home-grown systems is increasingly difficult and expensive to maintain. Aggie Enterprise, supported by Oracle Cloud Financials, will replace a number of existing systems with one modern solution to support the university's business needs. Additional integrations will be identified throughout the course of the project.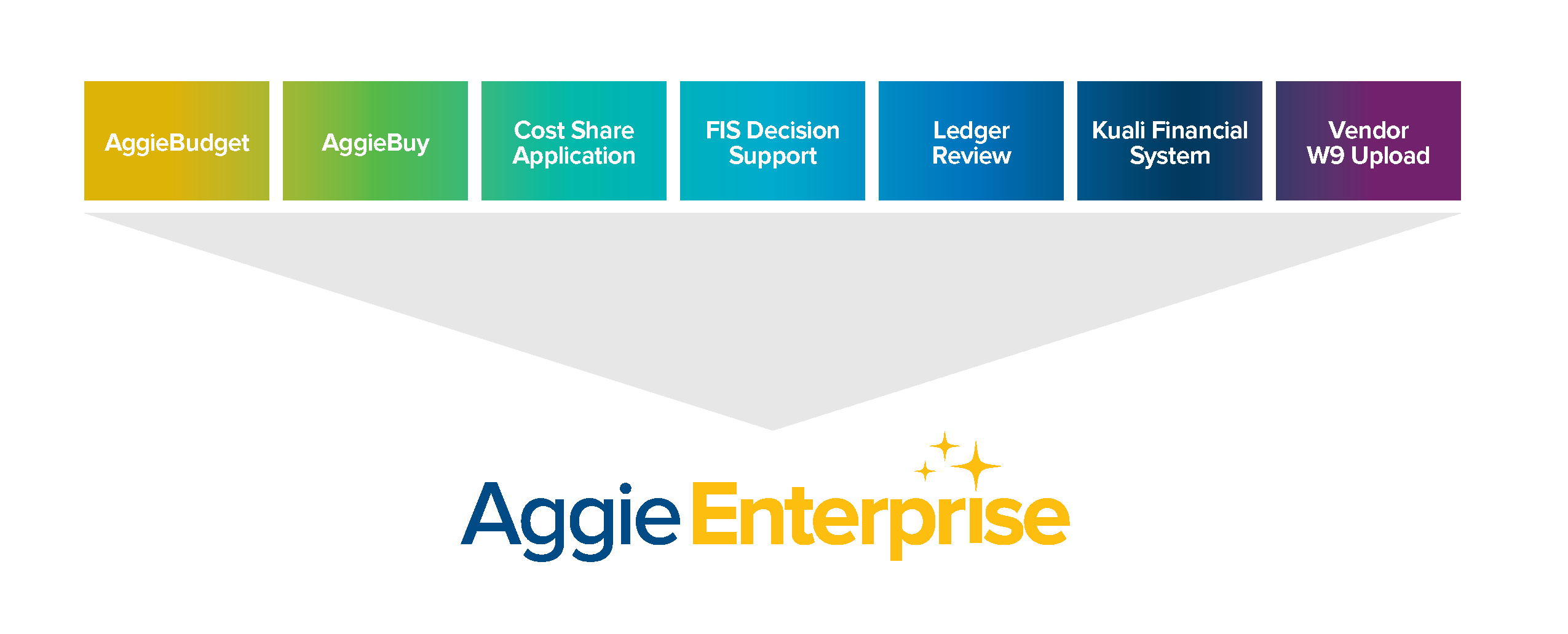 Aggie Enterprise (PDF) | Text Alternative
Aggie Enterprise launches January 1, 2024 and will be configured around the new Chart of Accounts (CoA).